Sports Products Manufacturer, Wholesaler & Product Developer
For over 30 years, we have been serving the sports and specialty market with our products as a distributor and manufacturer. The close business relationships with both large trading companies and owner-managed specialized suppliers are particularly close to our hearts. Our product portfolio includes several thousand branded products from the areas of darts and billiards.
Our product range
Darts assortment for all needs
Our portfolio in the field of darts stands for choice and individuality. It includes over a thousand dart products. In addition to numerous darts series, we have one of the largest ranges of darts accessories on the market. From dart tips to dart bags and mobile dart stands, we can serve every customer wish: Whether specifically designed player darts, products for the beginner or dartboards for all ambitions.
oUr services
Service provider for our customers
We see ourselves not only as a supplier for our B2B customers in the trade, but are also a service provider in the truest sense. Support in the areas of marketing and logistics is a matter of course. Even beyond that, we work closely with our partners and develop individual solutions with them that are tailored to the respective company structure and purchasing policy. 
What we stand for

Principles and goals
Adaptability and creativity
Our international team in Münster stands for innovation and development. Every day we develop new ideas and designs for products of the future. In doing so, we constantly and quickly adapt to changing market conditions and customer requirements.
Trust
For many years we have been trusted by purchasing associations such as Intersport and Sport2000 and department stores. The largest (dart) stores are of course also among our long-standing customers. We appreciate and cultivate this mutual trust every day anew.
Channel agnostic
We offer our partners a comprehensive range of products independent of sales channels. We attach great importance to serving both e-commerce providers and brick-and-mortar retailers with our products and modern marketing support. 
Diversity and enthusiasm
The passion and joy for sports is what drives us. We are very happy to work with different people and to develop sports products. Enthusiasm for sports is what unites us.
Recognition at POS and online
Brand Building & Sports Sponsoring
We build strong sports brands sharpen the brand image and awareness of our sales brands. In this way, we ensure, among other things, a high recognition value at the POS.
Through sports sponsorship, we reach sports fans, amateur athletes and ambitious club players alike. In doing so, we not only raise awareness of our brands, but also align them with the excitement and energy of sports to create strong awareness and customer loyalty.
To further strengthen our brand image and awareness, we rely on targeted social media advertising campaigns. Our brands stand for attributes that perfectly match the dynamic and energetic environment of sports.
Our involvement in the sport of darts enables us to positively anchor our brand in the minds of our target customers. We promote passion and enthusiasm for the sport. With our broad sponsorship portfolio in darts, we support both successful professional athletes and up-and-coming talent. Our sponsorship activities also extend to supporting selected events and teams.
For example, with our BULL'S Darts brand we sponsor darts players such as Krzysztof Ratajski and Ross Smith, or events such as the BULL'S German Open.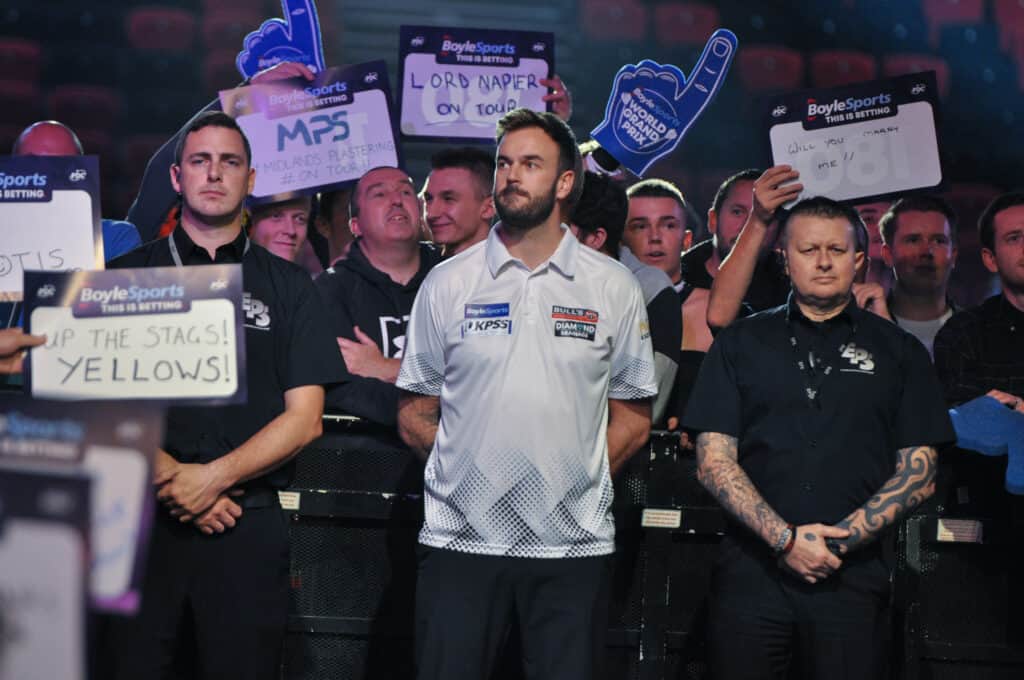 Darts Player Sponsorship | Ross Smith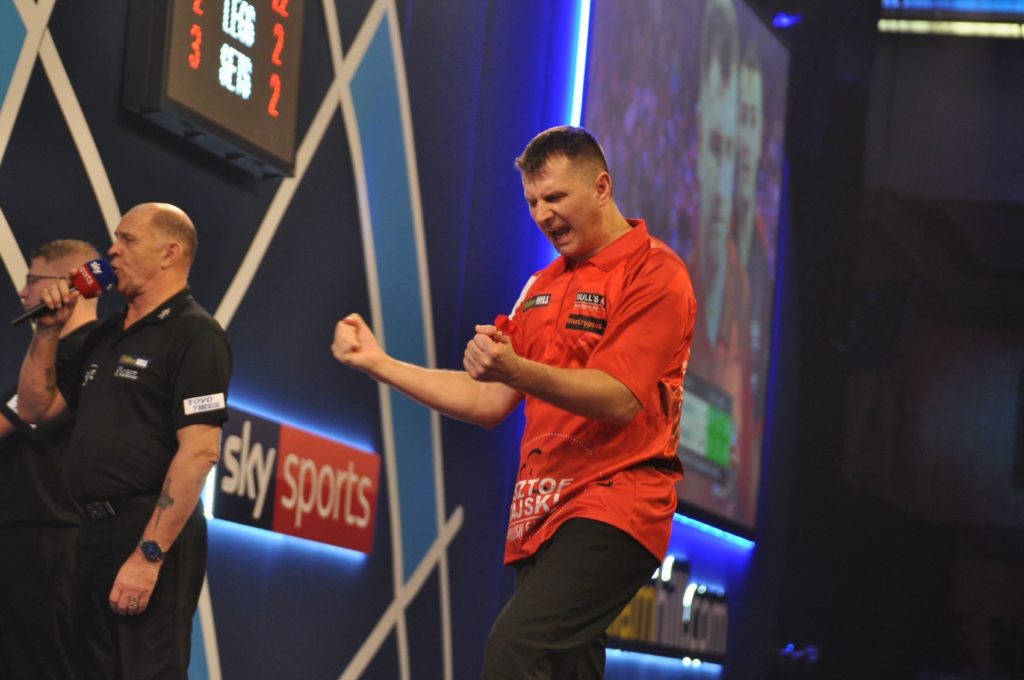 Darts Player Sponsorship |
Krzysztof Ratajski